Aesthetic Physician & Medical Director
Dr. Finoli grew up in Pennsylvania where she graduated valedictorian from Greensburg Central Catholic High School. She then completed a pre-med degree with a Bachelor's in Biology in three years and graduated summa cum laude while playing NCAA Division II tennis at Seton Hill University. While at Seton Hill University, she received the prestigious Sullivan Award for academic and athletic excellence and was featured in US News and World Report. She then was a Sigma Sigma Phi honor graduate from Lake Erie College of Osteopathic Medicine where she served as Student Council Government Association Vice President. She then served as Chief Resident while she completed her Family Medicine Residency at Broward Health Medical Center and was heavily invested in aesthetic treatments and master trainings. Throughout her studies, she also participated in numerous fashion and sports modeling opportunities to further incorporate her passion of fitness and aesthetics. Dr. Finoli hopes to share her passion for preventative care, aesthetics, fitness and living a healthy and happy lifestyle with her patients to help brighten and better their lives. Outside of medicine, Dr. Finoli is an avid skier, tennis player, and golfer. She enjoys playing all sports, working out, and trying new restaurants in the cities she visits.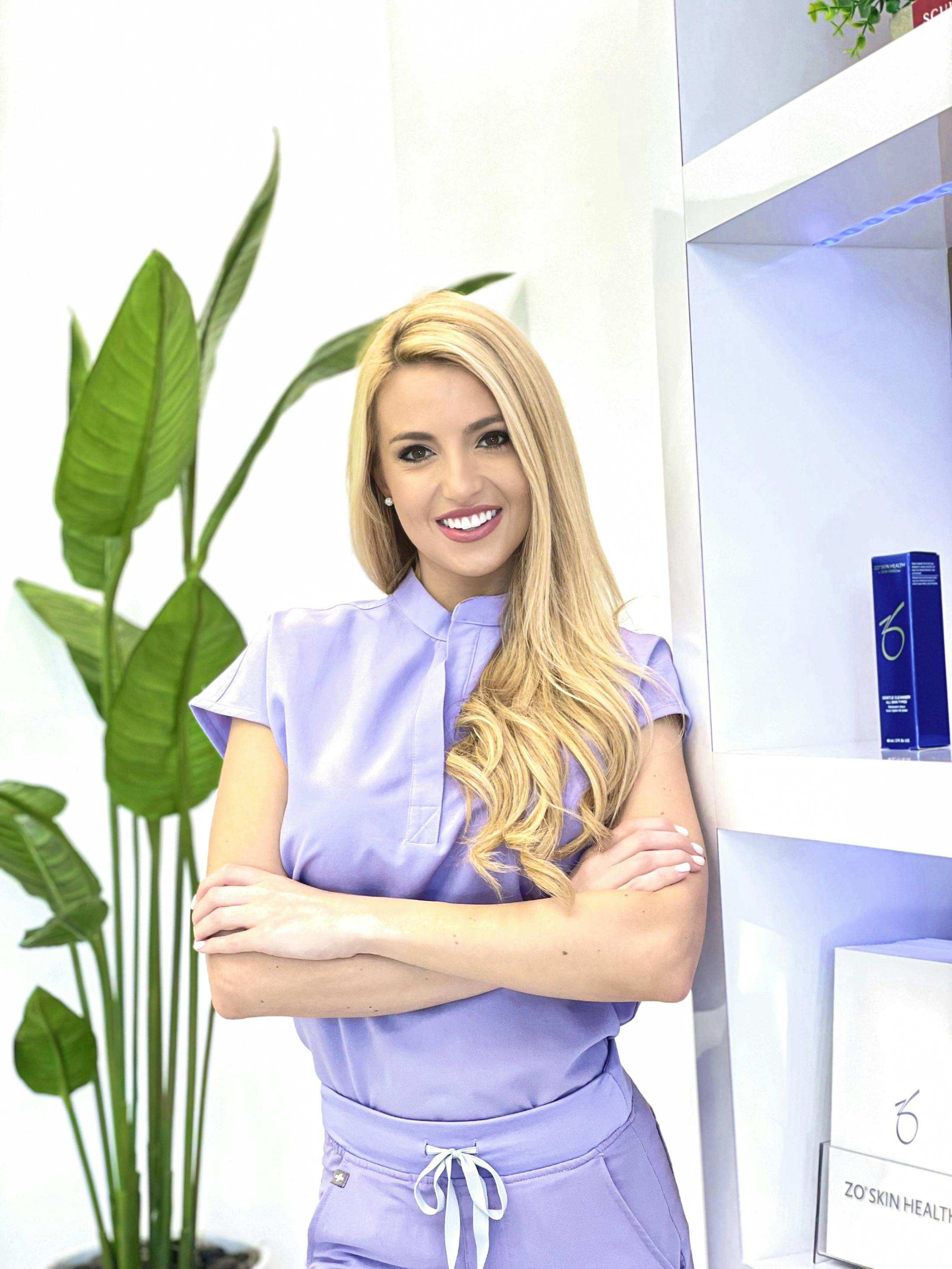 Aesthetician
Leandra Lila Delegal, our medical aesthetician, was born and raised in south Florida. After graduating high school, she entered the world of aesthetics as an eyelash technician and quickly discovered her passion of helping maintain the skin needs of her individual patients. She helps her patients elevate their natural beauty by providing exceptional skincare services. Leandra's current top favorite services are micro-needling with stem cells and growth factors as well as the hydrafacial. She prides herself on delivering real results and being a part of her patients feeling confident in their own skin. Her passion for knowledge in the dynamic, ever-changing skincare industry ensures that she stays informed with the latest technologies and cutting-edge advancements in skincare. Her approach is one that encompasses all of her technical knowledge with a relaxing and soothing touch. She enjoys helping our patients build confidence by educating and creating effective in-office and home care treatment plans. "Skincare is something I am extremely passionate about because I have struggled with my own skin for what feels a lifetime. This is why my job is so rewarding."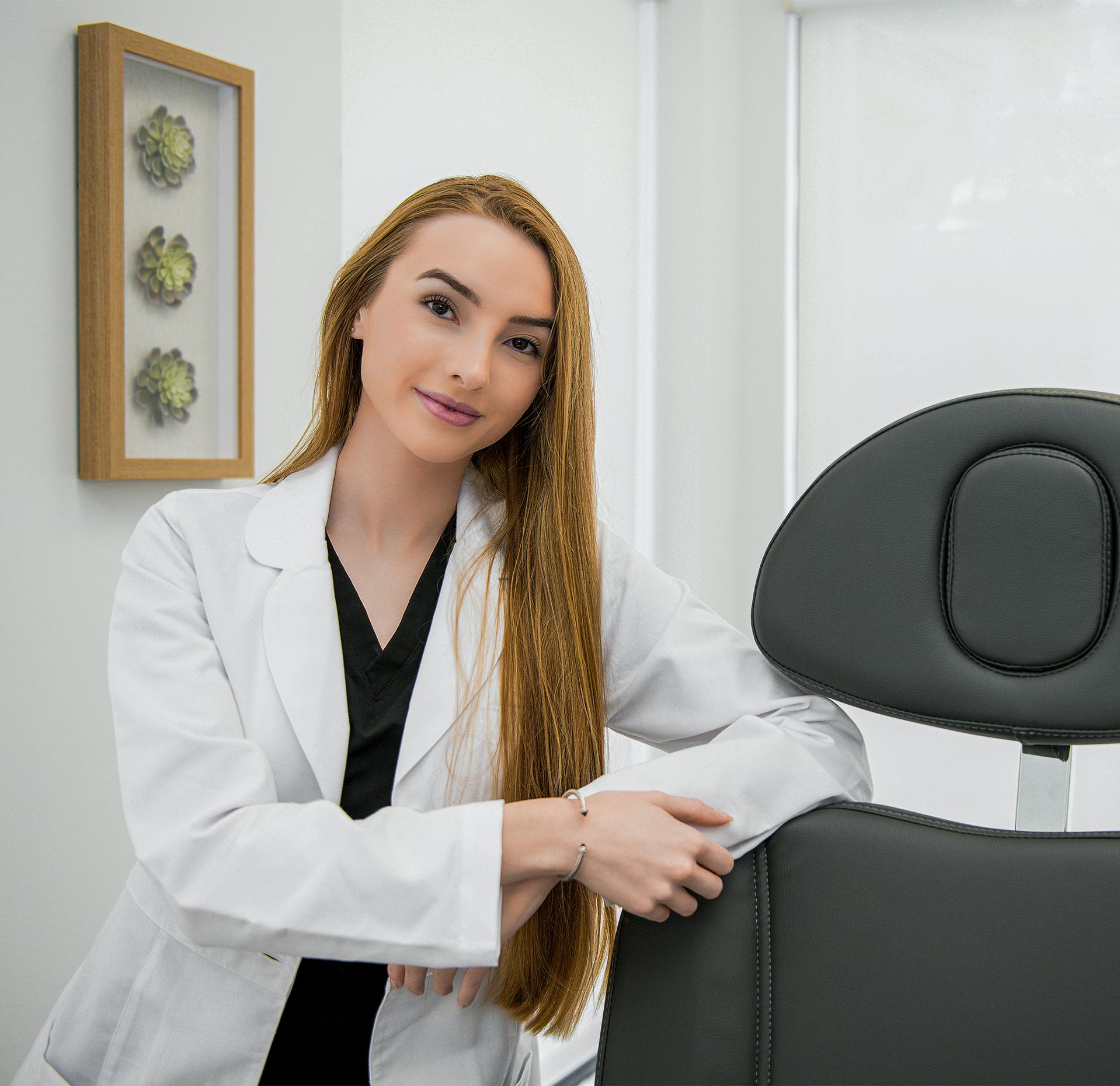 Board-Certified Plastic Surgeon
Dr. Humberto Palladino is a board-certified plastic surgeon and co-founder of Las Olas MedSpa by Top Aesthetics. He is committed to delivering the highest level of care to his patients worldwide as he continues the legacy of his first-class training at the world-renowned Mayo Clinic.
Along with his brother, Dr. Gabriel Palladino, with over forty years of combined experience in the medical field, and over fifteen in the field of aesthetics, he leads a team of knowledgeable professionals in his efforts to delay aging and help people improve their quality of life.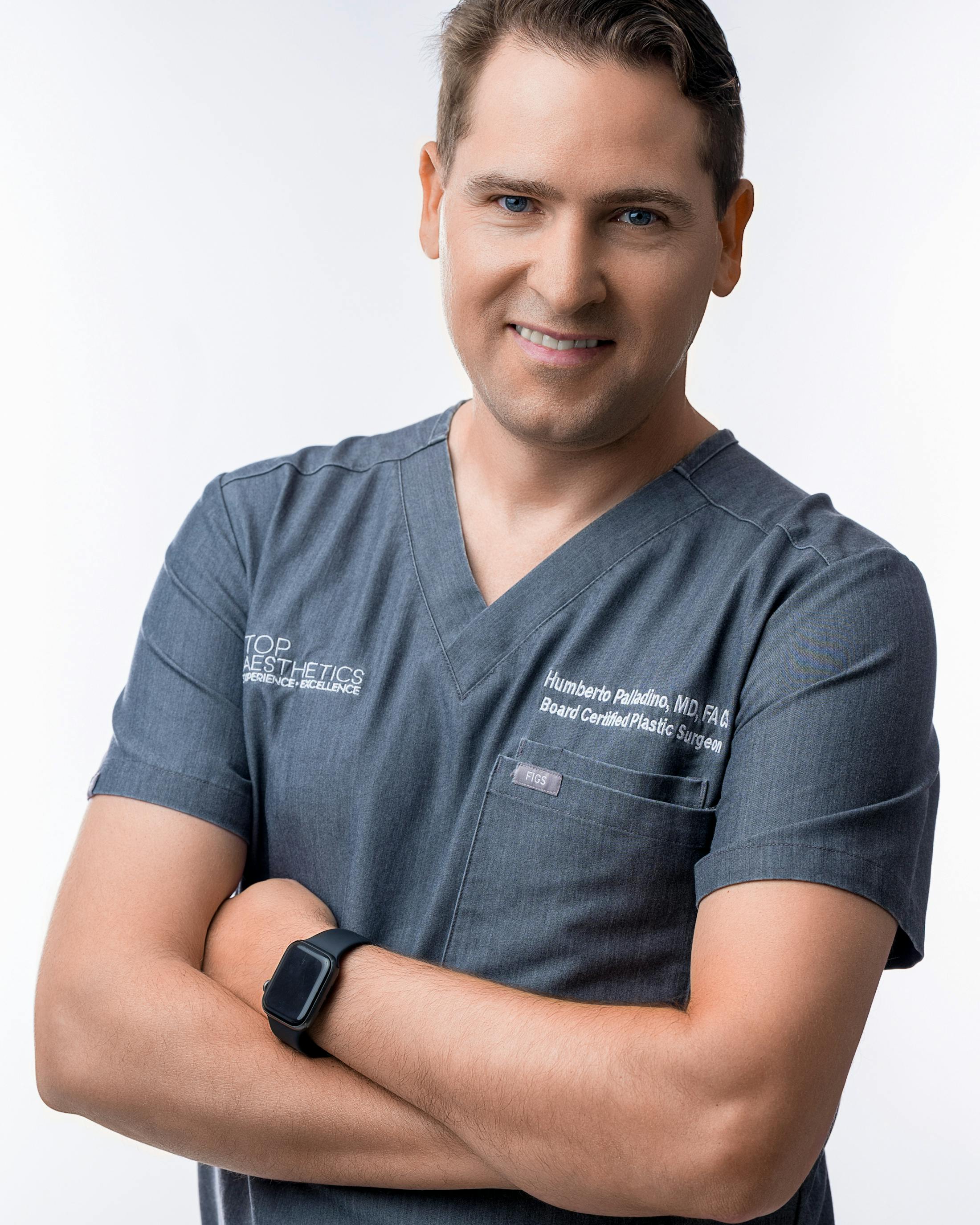 Board-Certified Family Medicine Physician
Dr. Gabriel Palladino is a Board Certified Family Medicine Physician and co-founder of Las Olas MedSpa by Top Aesthetics. His expertise in management and systems optimization makes the experience at Las Olas MedSpa exceptional.
He oversees the daily activities and patient care of one of the most advanced cosmetic surgery clinics in South Florida, Top Aesthetics. He has expanded his medical knowledge and logistics, creating with his brother, Dr. Humberto Palladino, Las Olas Med Spa. He currently provides in medical balancing and optimization as well as laser treatments.