Celebrity MagicSurgeon
With fast-growing popularity due to his excellent reputation, exceptional results, and active social media platform, the celebrity MagicSurgeon, Dr. Palladino, has been featured on TV and printed media.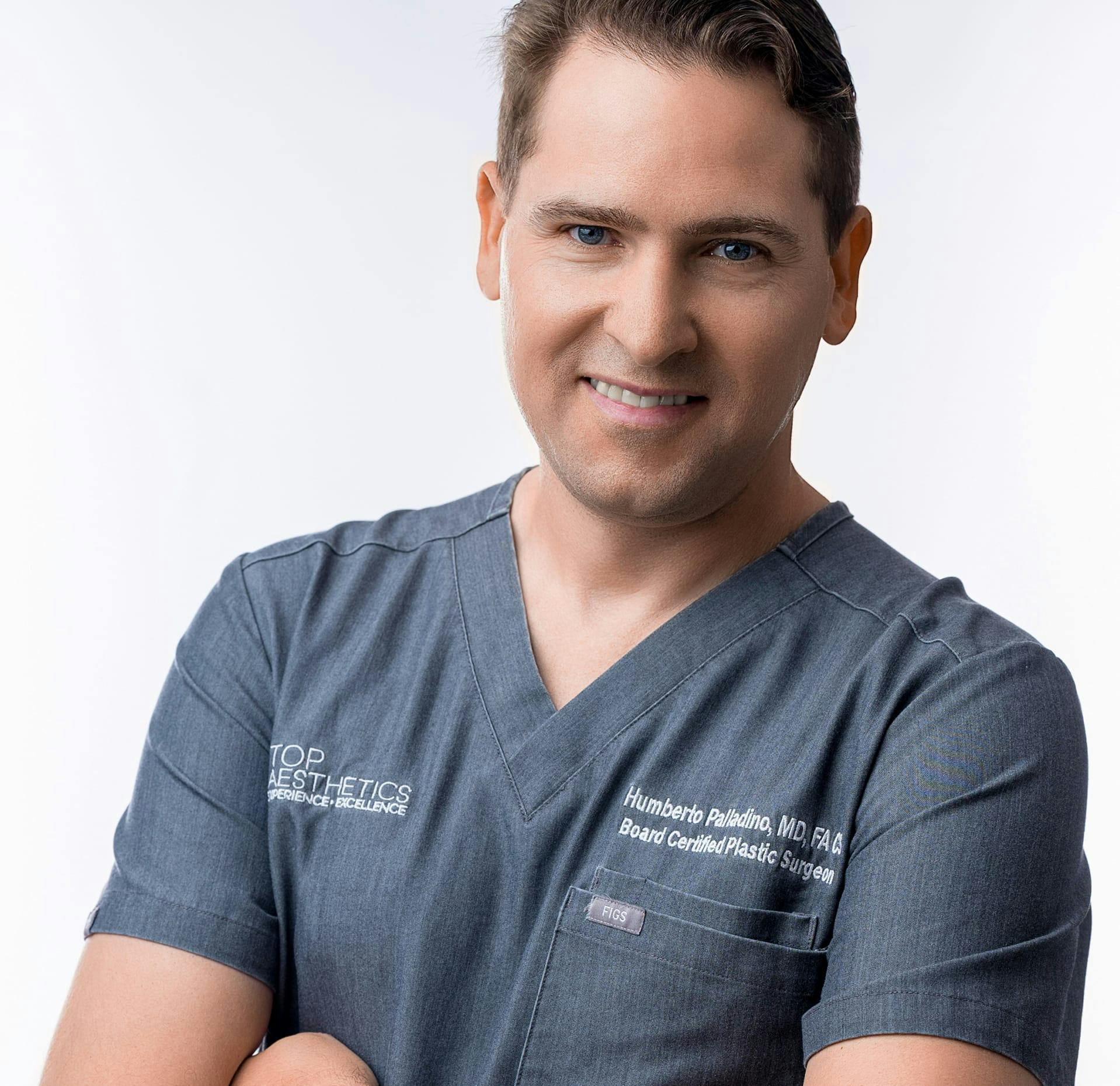 Committed to
First-Class Care
Dr. Humberto Palladino is committed to delivering the highest level of care to his patients worldwide as he continues the legacy of his first-class training at the world-renowned Mayo Clinic in Rochester, Minnesota. Dedicated to bringing an outstanding, superior level of care to South Florida, Dr. Palladino and his elite team offer you practice like no other, as they cater to your needs and exceed your expectations at every level.
Having graduated with his medical degree from the elite Universidad Favaloro in Buenos Aires, Argentina, with the highest honors and received board certification from the American Board of Plastic Surgery, Dr. Palladino brings a wealth of knowledge and expertise to every procedure he performs. His commitment to excellence with regard to the patient experience shines through his carefully crafted approach to comprehensive cosmetic surgical care.
An Award-Winning Plastic Surgeon
Dr. Palladino has been highly recognized for his outstanding technical skill in the medical field of Cosmetic Surgery. The physician-led research team of Castle Connolly has awarded him Top Doctor eight years in a row. His practice, Top Aesthetics, was awarded Best Cosmetic Surgery Practice by El Paso City Magazine from 2013 to 2017, demonstrating a level of surgical excellence that exceeds expectations.
In 2017, he received the Champion of Hope Award from Smile Network International for his charitable work transforming the smiles of many adult and child patients worldwide struggling with the birth malformation of cleft lips and palates. He has also been recognized twice with the Best Scientific Award by a Candidate or Resident for medical presentations to the American Society for Aesthetic Plastic Surgery.
Professional Affiliations
American Academy of Cosmetic Surgery (AACS)
American Society of Plastic Surgery (ASPS)
American Society for Aesthetic Plastic Surgery (ASAPS)
International Society of Aesthetic Plastic Surgery
International Society of Hair Restoration Surgery
Mayo Clinic Alumni Association
World Association of Gluteal Surgeons (WAGS)
Texas Society of Plastic Surgeons
American College of Surgeons, Fellow
Former Clinical Associate Professor of Plastic Surgery at Texas Tech University