Delivering Optimal Results
Born and raised in South Florida, our accomplished medical aesthetician at Las Olas MedSpa prides herself on delivering actual results that enhance her patients' appearance, so they feel more confident in their skin.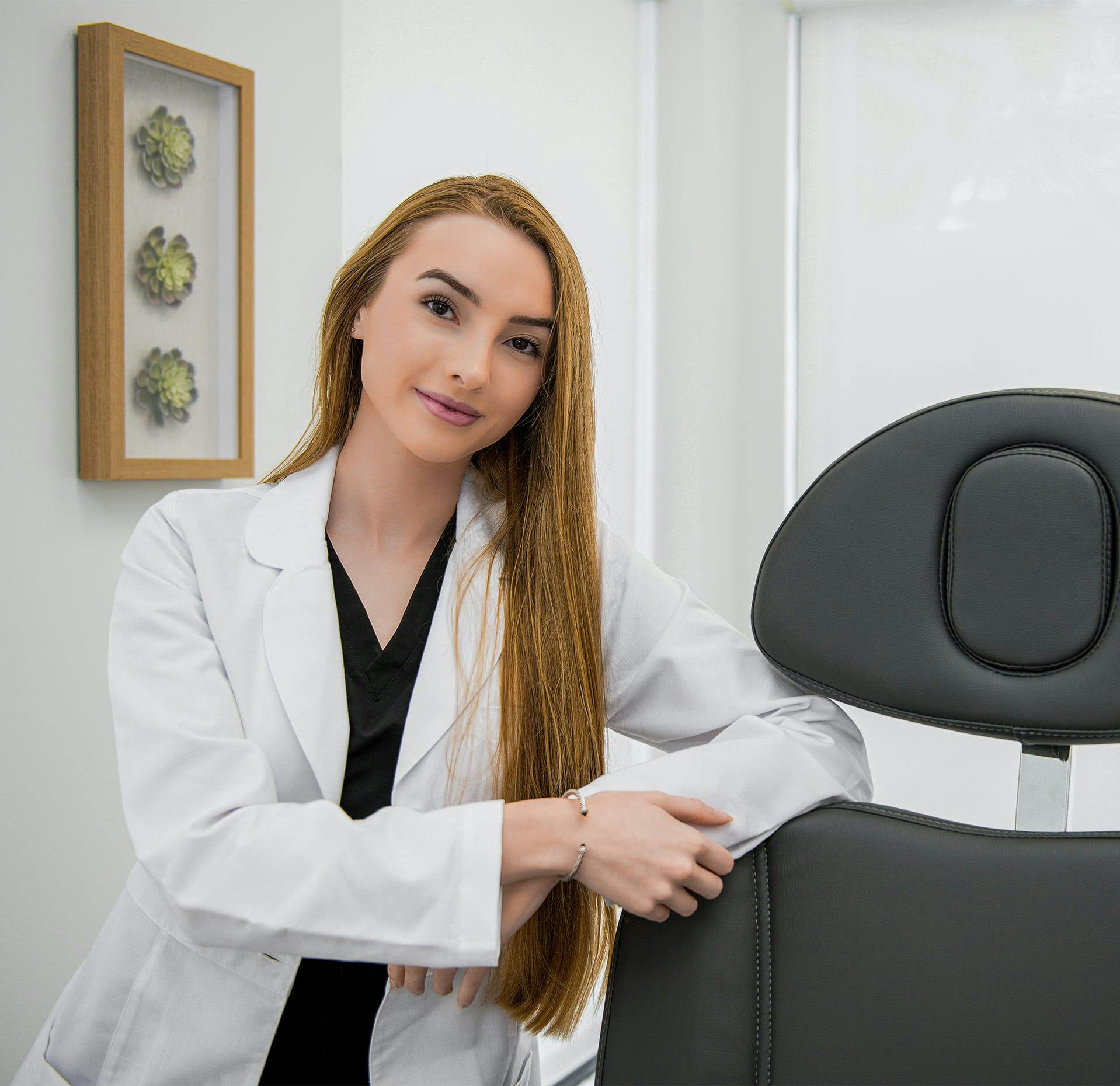 Passionate
Skincare Expert
After graduating high school, Leandra entered the world of aesthetics as an eyelash technician. She quickly discovered her passion for helping address the needs of her patients to maintain healthy, glowing skin. Through various non-surgical aesthetic treatments, Leandra brings back the youthful radiance that her patients have been missing.
Her passion for knowledge in the dynamic, ever-changing skincare industry ensures that she stays informed with the latest technologies and cutting-edge advancements in skincare. Her approach encompasses her technical understanding of these advanced treatments, performed with a relaxing and soothing touch. Every patient she sees receives quality, compassionate care, a customized treatment plan, and exemplary results.
Favorite Offerings
Leandra's top favorite services are microneedling with stem cells and growth factors, as well as the HydraFacial. She enjoys helping Las Olas MedSpa patients build confidence by educating them and sharing effective in-office and home care treatment plans.