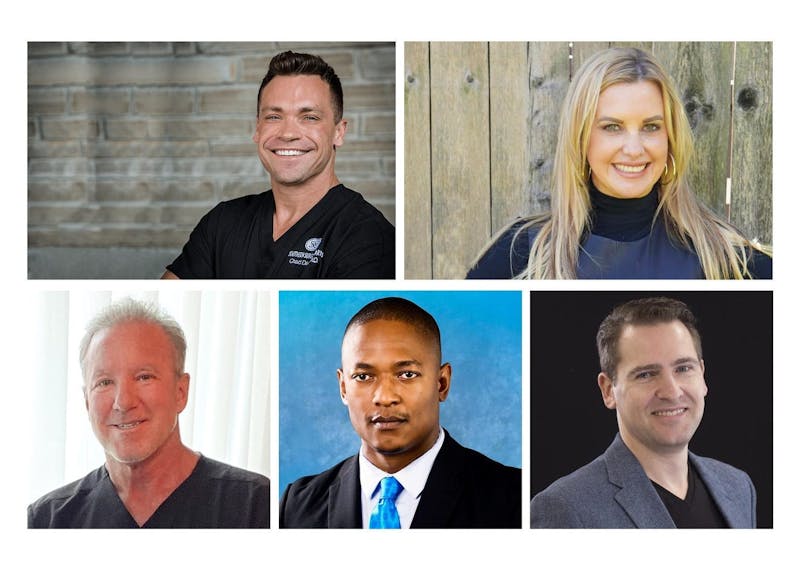 There is little room for error in the medical field when a person's health, safety and wellbeing are at stake. Thus, the pool of people suited for the medical field isn't a deep one.
Here are the top five doctors to watch out for in 2021.
Dr. Robert Chad Deal
Dr. Robert Chad Deal purchased Southern Surgical Arts three years ago. His goal was to create a best-in-class surgery center. In Dr. Deal's hands, the business has grown to be the largest cosmetic fellowship program in the US and is recognized as the first Center of Excellence.
Dr. Deal attended the University of Alabama at Birmingham, where he graduated from medical school in the top 25% of his class. After, he did a cosmetic surgery fellowship at the Las Vegas Plastic Surgery Institute. He is certified in general surgery, cosmetic surgery, and facial cosmetic surgery.
Despite challenges posed by the pandemic, Dr. Deal has gone above and beyond to grow the business by nearly 50%. Though Southern Surgical Arts is located in Chattanooga, Tennessee, a city of fewer than 200,000 people, the practice has gained national recognition due largely to Dr. Deal's work.
Dr. K. Roxanne Grawe, a.k.a. "Dr. Roxy"
Dr. K. Roxanne Grawe, a.k.a. "Dr. Roxy," has always had a creative flair. Growing up in San Diego, California, she filled her time with art, dance, cheerleading and skiing, and somehow still found the time to earn a scholarship to Southern Methodist University. Later, she attended the University of Texas Medical Branch and completed her plastic surgery residency in Ohio, eventually marrying and raising a family.
In 2012, Dr. Roxy founded ROXY Plastic Surgery. She wanted to be able to express creativity in her work and surround herself with similarly empowered women. Realizing that a standard hospital would not give her what she was looking for, Dr. Roxy created a new environment where her patients could feel comfortable and relaxed. Later, she partnered with the FOXY Recovery House giving out-of-town patients a safe place to recover.
Education has always been important to Dr. Roxy. Wanting to reach a broad audience outside of academia, she turned to social media to educate others in a creative, empowering way.
Dr. Mark Lowney
Dr. Mark X. Lowney was born in Bainbridge, Maryland to an orthodontist and a registered nurse. Naturally, he was drawn to the medical field. Dr. Lowney graduated magna cum laude from Boston College with a bachelor's degree in biology. He earned his medical degree at the University of Connecticut School of Medicine, then completed his residency in obstetrics and gynecology at the Brown University Affiliated Women and Infants Hospital of Rhode Island.
As a healthcare provider for women, Dr. Lowney became aware of his patients' age-related concerns, which led him to become one of the first double board-certified physicians specializing in OB/GYN and cosmetic surgery.
At Advanced Body Sculpting of New England, Dr. Lowney specializes in body contouring. He is considered one of the premier cosmetic surgeons in the US for the Brazilian butt lift, labiaplasty and vaginoplasty. At Studio Eros, Dr. Lowney focuses on the inner wellness concerns of women, including Bio-Identical Hormone Optimization, sexual wellness, and regenerative medicine. Both practices are located in Fall River, Massachusetts.
Known as "Real Dr. Feelgood" on social media, Dr. Lowney has over 800,000 followers on Instagram. During his residency Dr. Lowney met and married his wife, Kristine. Together they have five children. When Dr. Lowney is not in the office, he enjoys traveling, boating and fine dining.
Dr. Gregory Crichlow
Growing up in Barbados, Dr. Gregory Crichlow went to some of the most prestigious schools on the island. He graduated 25 years ago, scoring among the top of his class in surgery and pharmacology from the University of the West Indies, the top medical school in the region. He later completed a fellowship in plastic and reconstructive surgery and went on to earn a prestigious master's degree in aesthetic plastic surgery.
Fourteen years ago, Dr. Crichlow founded AvantBlue Medical Systems, which is headquartered in Barbados and has clinics throughout the region. Dr. Crichlow established AvantBlue around his vision of providing a high-quality patient experience. His patient-centered approach turns clients into "AvantBluers," an interactive fan base connected on AvantBlue's social media platforms. With Dr. Crichlow's guidance, AvantBlue focuses on formulating and teaching protocols that vastly enhance and accelerate patient recovery times while improving safety and ensuring world-class results.
AvantBlue has set a goal to make Barbados a top destination for medical tourism. While the island has always attracted those seeking beaches and tropical weather, Barbados is becoming one of the premier destinations for people looking for artistic body contouring procedures such as a tummy tuck or a butt lift. Under Dr. Crichlow's leadership, AvantBlue is sure to build upon its reputation for quality.
Dr. Humberto Palladino
Growing up in Buenos Aires, Argentina, in a family with multiple medical professionals, Dr. Humberto Palladino felt drawn to the medical field from a young age. As an intelligent, innovative, talented man, Dr. Palladino prides himself on staying at the forefront of technological developments within the industry. Because of this innovation, his practice, Top Aesthetics in Florida, is one of the fastest-growing practices in the country, serving an international clientele. Determined to stay ahead of the curve, Dr. Palladino is currently building a state-of-the-art facility to provide aesthetics services as well as hormonal, nutritional, and functional optimization.
Dr. Palladino's staff at Top Aesthetics go above and beyond for their patients. They offer full concierge services to make sure recovery is as comfortable as possible. Additionally, Top Aesthetics provides mobile apps to ensure that keeping in touch with doctors is easy.
Outside of the operating room, Dr. Palladino records his own original songs and also those of up-and-coming artists. Whether he's working or enjoying his off time, Dr. Palladino prefers to strive for originality and innovation.
FONT: USA Today
ttps://www.usatoday.com/story/sponsor-story/highkey-agency/2021/08/23/check-out-profiles-5-countrys-leading-cosmetic-surgeons/8209347002/