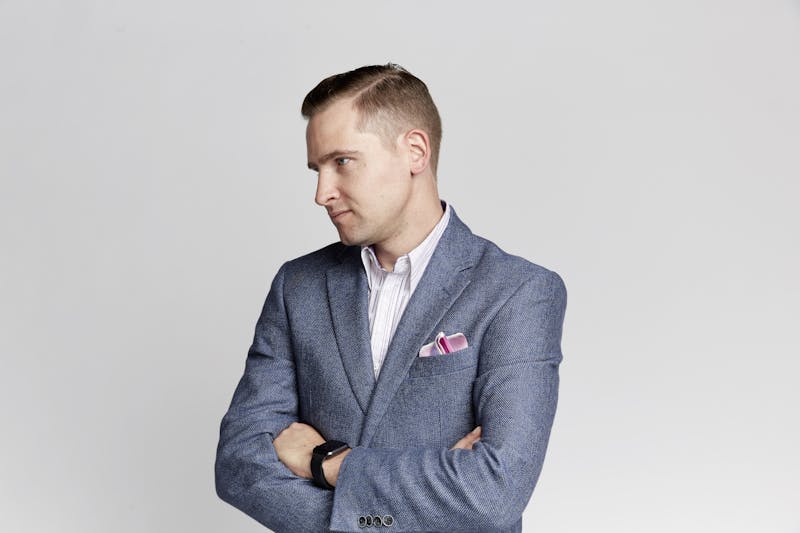 Over the years, many factors have fueled the demand for cosmetic procedures. Most recently, the COVID-19 pandemic afforded patients the ability to work from home and heal without disrupting their busy schedules, which encouraged more people to seek out both surgical and noninvasive services. In the United States, more than 15 million cosmetic procedures were conducted in 2020 alone, with women accounting for 92% of these elective surgeries.
As a board-certified plastic surgeon, Dr. Humberto Palladino often works with new mothers and provides a combination of procedures that have been coined the "mommy makeover," which typically includes abdominoplasty, breast enhancement and liposuction with or without fat transfer.
"Working with women, especially those with young children at home, I know how vital it is to get my patients back on their feet as quickly as possible so they can be with their families," Dr. Palladino says.
In fact, more than 40% of female patients cite caregiving as their primary motivation to recover quickly post-surgery. Many patients also note post-operative pain as a top concern when evaluating interest in these procedures, so identifying the best route for pain management is essential to keep patients' minds at ease.
Understanding opioid risks
Historically, healthcare providers have turned to opioids to manage patient's pain after surgery; however, opioids can contribute to delays in the recovery process and result in unwanted side effects such as nausea, constipation, vomiting and confusion. As the opioid epidemic continues to rise, healthcare providers have also grown increasingly aware of the risks of prescribing opioids to patients.
Despite nationwide efforts to limit opioid prescribing, many patients are still receiving large quantities of these medications to manage postsurgical pain. In some cases, healthcare providers are providing an overabundance of opioids after surgery, with 40% of patients stating they received more medication than necessary during their recovery process, which can lead to dependency and addiction.
Implementing non-opioids to optimize the patient experience
Within the first half of 2021, more than 4,000 opioid-related deaths were reported in Florida, a 5.5% increase from the previous year. Fortunately, advancements in healthcare have allowed Dr. Palladino to join a network of surgeons who are shifting away from opioids while leveraging alternative medications that still effectively manage pain.
His practice has been reinvigorated by utilizing a long-acting non-opioid option called EXPAREL® (bupivacaine liposome injectable suspension). EXPAREL is a long-acting, numbing medication that is injected directly into the surgical site to help patients manage pain for the few days following surgery, when pain levels are typically the highest.
After learning about EXPAREL at a conference in 2014, Dr. Palladino began implementing this approach in his practice and has witnessed the positive impact on his patients' recovery as a result.
"Because of the slow release of medication over time, I've seen a significant decrease in the number of opioids needed to manage pain following cosmetic procedures, including mommy makeovers," he says. "Reducing the use of opioids also helps patients decrease the chance of associated risks and side effects that can hinder long-term recovery goals."
As a result of this non-opioid protocol, Dr. Palladino's patients are able to go home earlier following surgery, where they're able to get out of bed and accomplish simple tasks such as brushing their teeth and getting dressed sooner. This is especially important to avoid complications such as deep vein thrombosis or pulmonary embolism, which could have catastrophic outcomes, and for women with families to care for to return to their usual activities sooner.
"I'm proud to have gained recognition as a plastic surgeon who can provide a quicker and more comfortable recovery, with little to no opioid use, and I'm passionate about recommending this approach to my peers and potential patients through my social channels," Dr. Palladino says.
Customizing pain management to benefit the recovery process
While everyone's recovery process is unique and personal, it's important for healthcare providers to make sure every patient is fully aware and educated on the value of non-opioid pain management options. By increasing the use of non-opioids like EXPAREL, healthcare providers can improve recovery and enhance patient outcomes. Having informed conversations prior to surgery will empower providers and their patients to create a customized recovery plan that can optimize the surgical experience.
For more information, please visit Exparel.com/Safety.
- Provided by Pacira BioSciences Inc.
Indication
EXPAREL® (bupivacaine liposome injectable suspension) is indicated for single-dose infiltration in patients aged 6 years and older to produce postsurgical local analgesia and in adults as an interscalene brachial plexus nerve block to produce postsurgical regional analgesia. Safety and efficacy have not been established in other nerve blocks.
Important Safety Information
EXPAREL should not be used in obstetrical paracervical block anesthesia.
In studies in adults where EXPAREL was injected into a wound, the most common side effects were nausea, constipation, and vomiting.
In studies in adults where EXPAREL was injected near a nerve, the most common side effects were nausea, fever, and constipation.
In the study where EXPAREL was given to children, the most common side effects were nausea, vomiting, constipation, low blood pressure, low number of red blood cells, muscle twitching, blurred vision, itching, and rapid heartbeat.
EXPAREL can cause a temporary loss of feeling and/or loss of muscle movement. How much and how long the loss of feeling and/or muscle movement depends on where and how much of EXPAREL was injected and may last for up to 5 days.
EXPAREL is not recommended to be used in patients younger than 6 years old for injection into the wound, for patients younger than 18 years old for injection near a nerve, and/or in pregnant women.
Tell your health care provider if you or your child has liver disease, since this may affect how the active ingredient (bupivacaine) in EXPAREL is eliminated from the body.
EXPAREL should not be injected into the spine, joints, or veins.
The active ingredient in EXPAREL can affect the nervous system and the cardiovascular system; may cause an allergic reaction; may cause damage if injected into the joints; and can cause a rare blood disorder.
For Full Prescribing Information, please visit www.EXPAREL.com or CALL 1-855-793-9727. You are encouraged to report negative side effects of prescription drugs to the FDA. Visit www.fda.gov/medwatch or call 1-800-FDA-1088.
https://www.sun-sentinel.com/paid-posts/opioid-alternatives-can-optimize-pain-management-after-surgery-without/?prx_t=XygIA-YpbAregPA&ntv_ui=562a437f-73fc-4354-b4f6-5d7cab0c5b6d&ntv_ht=xDTYYwA